The Husqvarna Vektorr is hoped to hit production next year!
Following the global reveal of the E-Pilen concept, Husqvarna has now unveiled another promising electric vehicle concept. Dubbed the Husqvarna Vektorr, the electric scooter has an appealing design and a desirable range of around 95 kilometers per charge. The concept looks near production-ready and is known to launch sometime next year. The vehicle will be manufactured in India, for the European markets.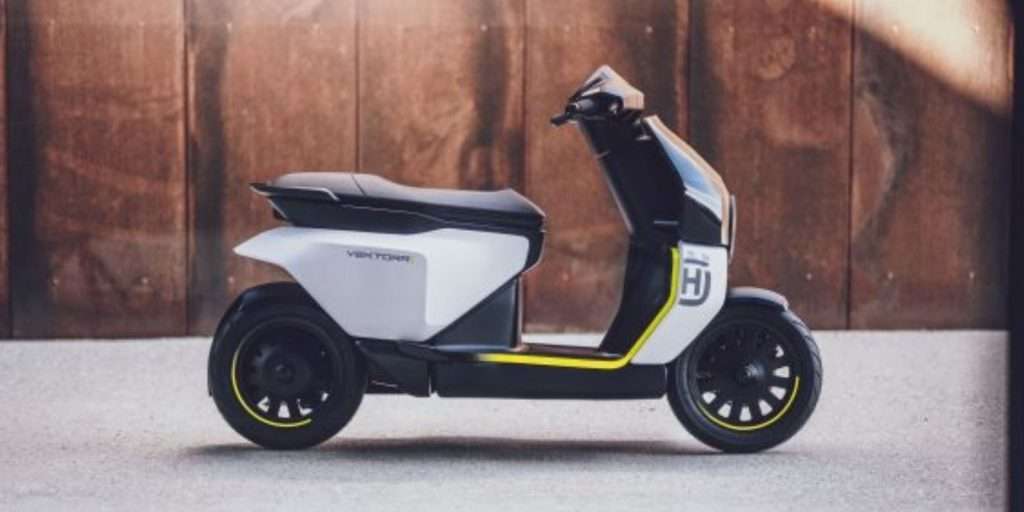 Peire Mobility, the mother company of Husqvarna, is now part of a consortium with majors like Honda, Yamaha and Piaggio forming other major parts, working together on developing swappable battery packs with more practical capacities. Thus, it won't be weird to expect the Vektorr to use a 4kW, 48V electric motor and a swappable battery similar to the E Pilen. The electric scooter would also have much in common with the outgoing Bajaj Chetak including the platform, as Bajaj Auto has a major share in Piere. Also to be noted is the fact that the Vektorr is envisioned to be an urban mobility solution, and would (probably ) be manufactured in India as well.
Let's get social! Follow Us On Facebook, Instagram, Google News and LinkedIn
Talk about the design, and the Vektorr's radical looks with sharp edges, reminding you of the Vitpilen-Svartpilen twins and the circular headlamp instantly get you flattered. The scooter also gets yellow accents on its fairing, lending it a youthful appeal. The riding position seems to be quite upright, meaning added comfort and everyday usability. The Vektorr is targetted straight at the European markets, as per sources, and thus gets all the boxes of design, ticked.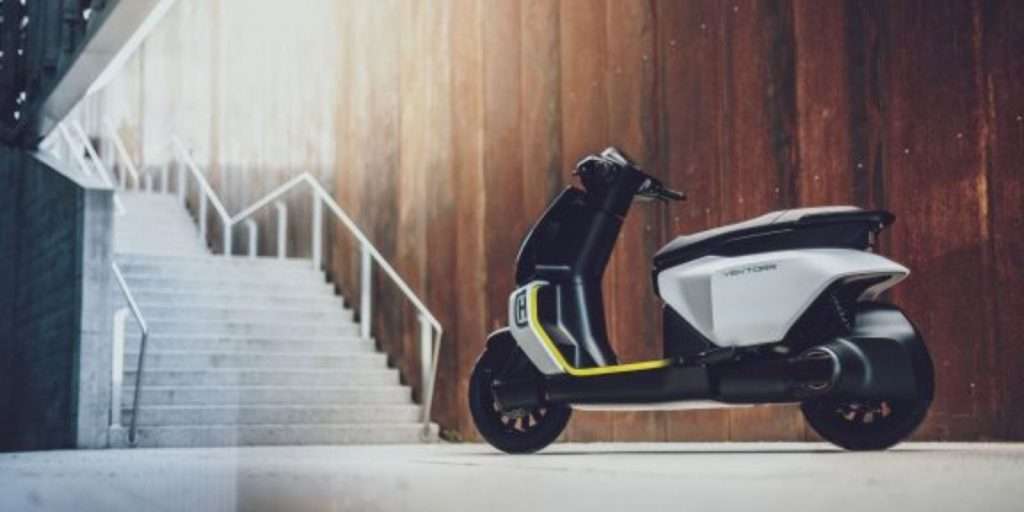 Europe is reportedly gearing up for up to 50% EV adoption in the 50-125cc performance range, in the next ten years. Thus, Husqvarna, with the Vektorr and the recently showcased Bltz stand-up electric scooter concept, would surely raise some serious competition.
ALSO READ: