The action took place at Britain's Great Dun Fell!
Jaguar's first-ever all-electric SUV, the I Pace has just achieved another major milestone. The electric SUV completed what is known as the 'Everesting challenge', in which it climbed a whopping 8,848 meters, the height of Mount Everest, on a single charge.
The action took place at Great Dun Fell in Cumbria, which is home to Britain's highest surfaced road, comprising steep inclines, twisting tarmacs, and near-freezing temperatures. The 5.8 km long route has approximately 547-848 meters of elevation gains on each full climb.
The I Pace had the Olympic and World Champion cyclist, Elinor Barker MBE as its driver for the mission. 'Everesting' is essentially an Endurance challenge that became popular among cyclists during the pandemic. It originally puts the endurance of a cyclist to an extreme-yet-simple test, in which he would have to pedal up an incline multiple times until an elevation of 8848 meters (the height of mount Everest) is achieved.
Barker, however, put the I Pace to this test! Great Dun Fell, often known as 'Britain's Mont Ventoux' provided just the perfect track for the same. The I Pace, with its 90 kWh batterypack, could do 16.2 repeats of the 5.8 km climb. The efficient regenerative braking technology was put to extensive use during this and could generate up to 60% of the additional available energy during the descents. The electric SUV also deserves praise for completing the energy intensive challenge with 31% of its battery charge remaining.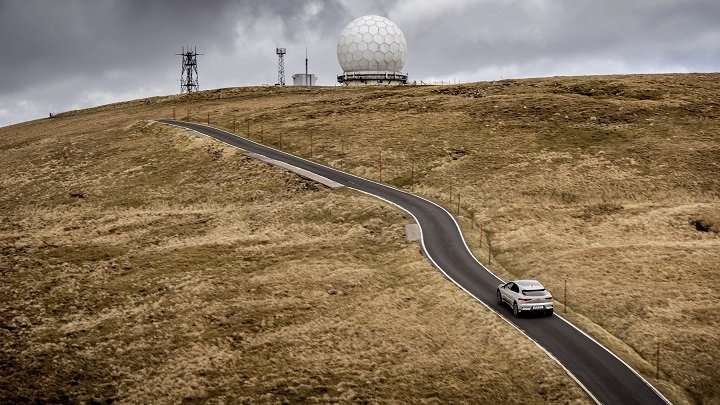 The Jaguar I Pace uses regen technology that has its roots in Jaguar Racing's Formula E programme and the I Type 5. Plus, the car was also preconditioned using the Jaguar Remote App for maintaining the optimum battery temperature during the challenge for milking out the maximum possible range. The Smart Climate system, the company confirmed, also proved to be of use during the run.
The entire action was supported by Jaguar Racing and the I Pace engineering teams, for obtaining the most brilliant results. The I Pace was launched in India recently with the pandemic still in play and is gaining notable respect here as well.
ALSO READ: